Parliament adjourned to Tuesday, 12th October 2021 at 02:00 p.m.
Hon. Richard Maru, OBE, MP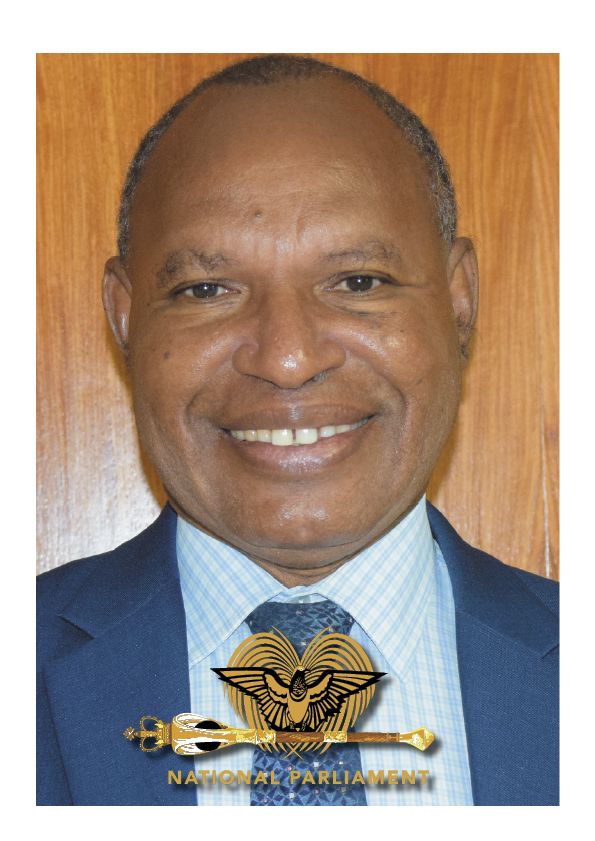 Electorate
Yangoru-Saussia Open
Party
People First Party (PF)
Parliamentary Services
Current: Re-elected to the 10th National Parliament as the Member for Yangoru- Saussia during the 2017 National General Election, currently affiliated with the People First Party, 2nd term in this Parliament.
Past: First elected to the 9th National Parliament for the Yangoru-Saissia Open in the 2012 General Elections as an Independent candidate. Appointed Minister for Trade, Commerce and Industry in the O'Neill-Dion cabinet following formation of government in August 2012. Appointed Minister for National Planning and Monitoring in the O'Neill-Abel cabinet following the formation of Government from August 2017 to May 2019, Appointed Minister for Finance and Rural Development on 13/05/19 after a minor cabinet reshuffle in the O'Neill-Abel Government. Appointed Minister for National Planning & Monitoring in the Marape-Steven Government and sworn in on 07/06/19 until decommissioned on 27th August 2019 by the Marape Government. Member of the Peoples National Congress Party between 2017-2020.
Biography
Tertiary Education: Completed his Tertiary Education at University of Technology, Lae in 1983

Achievements: Earned MBA from the University of Bath, UK in 1999. Awarded a Bachelor of Technology in Business Studies from PNG University of Technology, Lae in 1983; awarded "Top Graduating Student in Monetary Economics" prize. Awarded OBE in 2011 for services to development banking and rural development, and an active member of the Association of Development Financing Institutions in Asia and the Pacific.
Last Occupation Prior to Elections: Appointed Managing Director of the NDB in 2004 till resignation in 2011 to contest the 2012 National Elections
Contact Details
Parliament Office
C/-National Parliament, PO Parliament House, WAIGANI, NCD 131, Papua New Guinea

Ph: +675 3277219
Fax: +675 3277480

Copyright 2021 National Parliament of Papua New Guinea