Parliament will rise till Tuesday, 25th August at 02:00 pm.
Hon. Belden Namah, MP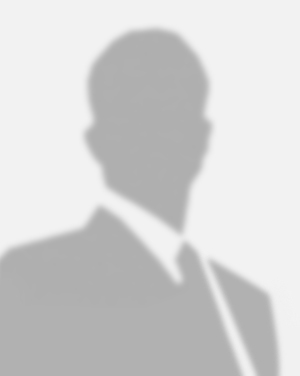 Electorate
Vanimo-Green Open
Party
Papua New Guinea Party (PNG)
Parliamentary Services
Current: Re-elected to the 10th National Parliament as the member for Vanimo-Green River Open seat in the 2017 General Elections under the Papua New Guinea Party, Leader of the Papua New Guinea Party, 3rd Term in this Parliament. Recommended for dismissal from office by Leadership Tribunal for misconduct on 09/04/18. Application to stay dismissal taken on 5/07/18. Remains suspended as of June 2020.
Past: First Elected to the 8th National Parliament for the Vanimo-Green River Open Electorate in the 2007 General Elections as an National Alliance Party candidate. Appointed as Minister for Forestry in the Somare-Temu cabinet on the 29/8/2007 till resignation from the government and National Alliance Party membership to join the Papua New Guinea Party and Morauta led opposition in July 2010. Elected Leader of Papua New Guinea Party and Leader of Opposition on 11/5/2011. Appointed Deputy Prime Minister to Peter O'Neill and Minister for Forest and Climate Change on the 5/8/2011. Re-elected to the 9th National Parliament in the 2012 General Elections for the same seat as a Papua New Guinea Party candidate. Leader of Opposition from August 2012 to December 2014. Elected Governor for West Sepik Province on 22/4/2015, then relinquished in September 2015 following return of Amkat Mai as provincial member. Following recommendation by Ombudsman Commission for referral of Leadership Tribunal for role in storming of Supreme and National Court on 24/05/12 to demand resignation of Chief Justice (Sir Salamo, referred by Public Prosecutor to Leadership Tribunal on 18/10/17. Leadership Tribunal recommended dismissal from office on 9/04/18. Elected Leader of the Opposition on 11/09/ 2019 and appointed Shadow Minister for Internal security, Forestry, Environment and Climate Change, Lands and Agriculture, appointed Member to the Law & Order Parliamentary Committee in the Marape-Steven Government. As Opposition Leader, filed case with Supreme Court seeking validity of James Marape as Prime Minister on 30th March 2020.
Biography
Last Occupation Prior to Elections: Served in the PNG Defence Force. Self employed businessman prior to 2007 National Elections.
Contact Details
Parliament Office
C/-National Parliament, PO Parliament House, WAIGANI, NCD 131, Papua New Guinea

Ph: +675 3277631
Fax: +675 3277480

Copyright 2020 National Parliament of Papua New Guinea