Parliament rise till 7th May 2019 at 2:00pm
Sir Puka Temu, CMG, KBE, MP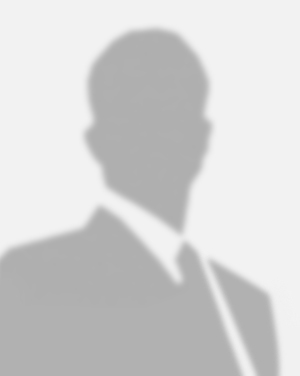 Ministerial Portfolio
Health & HIV/AIDS
Electorate
Abau Open
Party
People's National Congress (PNC) Party
Parliamentary Services
Current: Re-elected to the 10th National Parliament for the Abau Open seat as a Peoples National Congress Party Candidate in the 2017 General Elections. Appointed Minister for Health & HIV/AIDS in the O'Neill-Abel Cabinet, 4th Term in this Parliament
Past: First elected in to the 7th National Parliament in the 2002 General Elections for the Abau Open seat as a National Alliance Party candidate. Following the election of Sir Michael Somare as prime minister on the 5/8/2002, appointed Minister responsible for National Planning and Monitoring, Provincial Affairs, Works and Transport in the caretaker cabinet, then Minister for Public Service on the 13/8/2002 and Leader of Government Business on the 27/8/2002. Disqualified from parliament on the 5/3/2003 by the court of disputed returns (EP No.33 of 2002). Re-elected in by-election. Declared on the 16/12/2003 in the first election to be conducted using the Limited Preferential Voting system and sworn in as member of parliament on the 13/1/2004. Sworn in as Minister for State Enterprises and Information on the 15/1/2004 (G7, 2004) till 20/12/2004, but remain in cabinet as Minister without Portfolio till 7/1/2005, then appointed Minister for Lands and Physical Planning and Minister for State Assisting the Prime Minister. Retained Lands and Physical Planning portfolio, but relinquished duties as Minister of State in June 2006. Endorsed National Alliance Party candidate for the Abau Open seat in the 2007 General Elections. Re-elected to the 8th National Parliament in the 2007 General Elections for the same seat as a National Alliance Party candidate. Appointed Deputy Prime Minister and Minister for Lands and Physical Planning on the 29/08/2007. Appointed Minister for Mining from 20017-2010. Resigned from the Somare government in July 2010 to join ranks with Morauta led opposition. Appointed Minister for Agriculture and Livestock on the 5/8/2011 in the O'Neill-Namah cabinet. Re-elected to the 9th National Parliament in the 2012 General Elections for the same seat an Our Development Party candidate. Appointed Minister for Public Service following the formation of the O`Neill-Dion cabinet in August 2012.
Biography
Primary Education: Completed primary education at Konepoti Primary School (1966)
Secondary Education: Completed Secondary School at Iarowari High School (1970)
Tertiary Education: University of Papua New Guinea (1976).

Achievements: Earned a Bachelors Degree in Medicine and Surgery from UPNG in 1976. Awarded a Masters Degree in Medicine, Sydney and Melbourne Australia in 1985. Made an Honorary Fellow of the Australian College of Health Services Executives in 2000 Awarded the CMG in 2000 and knighthood in June 2009.
Last Occupation Prior to Elections: Served in the public service for 29 years, including 5 years as secretary for the health department (from 1996 to 2001).
Contact Details
Parliament Office
C/-National Parliament, PO Parliament House, WAIGANI, NCD 131, Papua New Guinea

Ph: +675 3277366
Fax: +675 3277480

Copyright 2018 National Parliament of Papua New Guinea