Parliament will rise till Tuesday, 25th August at 02:00 pm.
Hon. Rimbink Pato, MP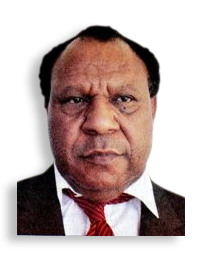 Ministerial Portfolio
Minister Foreign Affairs & Immigration
Electorate
Wapenamanda
Party
United (U)
Date of Election
23 July 2012
Votes Received
20,389
Contact Details
Parliament Office
National Parliament P O Parliament House WAIGANI, N.C.D Papua New Guinea

Telephone: 3277502
Fax: 3277480
Email:
Electorate Office


Telephone:
Fax:
Email:
Connect with Pato




Party Website
Parliamentary Services
Current: Member of Parliament for Wapenamanda Open and Minister for Foreign Affairs and Immigration.
Past:
Biography
Religion:
Primary Education:
Secondary Education:
Tertiary Education:

Achievements:
Community Interests:
Last Occupation Prior to Elections:
Copyright 2020 National Parliament of Papua New Guinea