Parliament adjourned to Tuesday, 12th October 2021 at 02:00 p.m.
Hon. James Marape, MP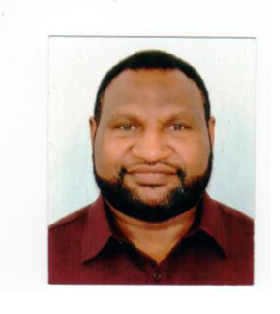 Ministerial Portfolio
Finance
Electorate
Tari-Pori Open
Party
People's National Congress (P.N.C)
Date of Election
16 July 2012
Votes Received
18,271
Contact Details
Parliament Office
National Parliament P O Parliament House WAIGANI, N.C.D Papua New Guinea

Telephone: 3277346
Fax: 3277480
Email: anna_kose@scalix.finance.gov.pg
Electorate Office


Telephone: 73716780
Fax:
Email:
Connect with Marape




Party Website
Parliamentary Services
Current: Member of Parliament for Tari Open, Minister for Finance and Leader of the Government Business
Past: First Elected to the 8th National Parliament for the Tari Open Electorate in the 2007 General Elections as an National Alliance Party candidate. Appointed as the Parliamentary Secretary for Works and Transport on the 29/08/2007. Given added responsibilities as Privileges Committee-Deputy Chair and member of Parliamentary Referral Committee on Inter-Government Relations on the 18/09/2007. Appointed Minister for Education on the 16/12/2008 till 2/8/2011. Moved from National Alliance Party to join People's National Congress ranks in February 2012.
Biography
Religion: Christianity- Seventh Day Adventist (SDA)
Primary Education: Minj Primary School, Jiwaka
Secondary Education: Kabiufa Adventist Secondary School, Eastern Highlands Province
Tertiary Education: University of Papua New Guinea, BA 1993, MBA 2013

Achievements: Delivery Hela Province, Some changes in Tari-Pori, Hela Province, Road into Tari, Electricity into Tari, Bank into Tari, New Hela Technical High School
Community Interests: Make Tari-Pori and Papua New Guinea a Safer Palce
Last Occupation Prior to Elections: Assistant Secretary, Policy Development, Department of Personal Manage (2001-2006)ment
Copyright 2021 National Parliament of Papua New Guinea