Parliament adjourned to Tuesday, 12th October 2021 at 02:00 p.m.
Hon. John Hickey, MP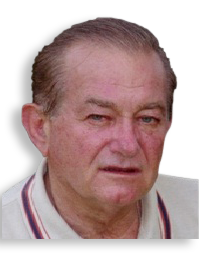 Electorate
Bogia Open
Party
National Alliance (N.A)
Date of Election
30 July 2012
Votes Received
8,212
Contact Details
Parliament Office
National Parliament P O Parliament House WAIGANI, N.C.D Papua New Guinea

Telephone: 3277683
Fax:
Email:
Electorate Office


Telephone:
Fax:
Email:
Connect with Hickey




Party Website
Parliamentary Services
Current: Member of Parliament for Bogia Open, Chairman of Public Accounts Permanent Committee and member of Appointments Permanent Committee.
Past: First elected in to the 7th National Parliament in the 2002 General Elections for the Bogia Open seat as a National Alliance Party Candidate. Appointed Public Accounts Committee-Chair following the formation of the Somare government after 2002 national elections till appointment as Minister for Finance and Planning on the 23/6/2006 (G123, 2006). Re-elected to the 8th National Parliament in the 2007 General Elections for the same seat as a National Alliance Party candidate. Appointment as Minister for Agriculture and Livestock in the Somare-Temu cabinet on the 29/8/2007 till December 2010.
Biography
Religion:
Primary Education:
Secondary Education:
Tertiary Education: Holds a Diploma in Agriculture.

Achievements:
Community Interests:
Last Occupation Prior to Elections: An agriculturalist educator and 10 years as a member of the Madang Provincial government.
Copyright 2021 National Parliament of Papua New Guinea