Parliament adjourned to Tuesday, 12th October 2021 at 02:00 p.m.
Hon. Charles Abel, MP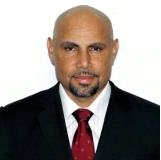 Ministerial Portfolio
National Planning
Electorate
Alotau Open
Party
People's National Congress (P.N.C)
Date of Election
18 July 2012
Votes Received
15,071
Contact Details
Parliament Office
National Parliament P O Parliament House WAIGANI, N.C.D Papua New Guinea

Telephone: 3277350
Fax: 3277480
Email:
Electorate Office


Telephone:
Fax:
Email:
Connect with Abel




Party Website
Parliamentary Services
Current: Member of Parliament for Alotau electorate, Minister for Planning
Past: First Elected to the 8th National Parliament for the Alotau Open Electorate in the 2007 General Elections as an Independent candidate then joined the National Alliance Party. Appointment as Minister for Culture and Tourism in the Somare-Temu cabinet on the 29/8/2007 till resignation from government in July 2010 to join the Morauta led opposition. Appointed Minister for Trade, Commerce and Industry on 5/8/2011 in the O'Neill-Namah cabinet.Re-elected to the 9th National Parliament for the Alotau Open Electorate in the 2012 General Elections as an People`s National Congress Party candidate. Appointed Minister for National Planning in the O'Neill-Dion cabinet.
Biography
Religion: Christianity- Kwato Mission (London.Missionary.Society)
Primary Education:
Secondary Education: High school education from Immanuel Lutheran College, Maroochydore, Queensland.
Tertiary Education: Graduate from University of Queensland (class of 1989) with a Bachelor in Economics.

Achievements:
Community Interests:
Last Occupation Prior to Elections: Accountant by profession. Worked as financial controller with Global Constructions, Ipili Porgera Investments and businessman.
Copyright 2021 National Parliament of Papua New Guinea