Parliament will rise till Tuesday, 25th August at 02:00 pm.
Hon. Ginson Gohehu Saonu, MP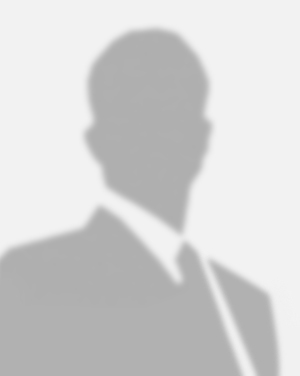 Electorate
Morobe Provincial
Party
Papua & Niugini Union Pati (PANGU)
Parliamentary Services
Current: Re-elected to the 10th National Parliament for the Morobe Provincial seat in the 2017 General Elections as a Pangu Pati candidate. Governor for Morobe Provincial Seat, Announced Pangu Pati Leader on 30th April 2019 then passed on party leadership role to Prime Minister Hon. James Marape. Appointed D/Chairman of the Plans & Estimates Parliamentary Committee; Member to the Constitutional Laws and Acts and Subordinate Legislation, Economic Affairs, Plans & Estimates and Standing Orders Parliamentary Committees in the Marape-Steven Government, 3rd Term in this Parliament.
Past: First elected to the 5th National Parliament in the 1992 general elections for the Kabwum Open seat. Served as Censorship Board-Chairman, 1992-1997. Re-elected to the 6th National Parliament in the 1997 general elections for the same seat. Served on the Culture and Tourism Committee-Chair from July to December 1997 and Industry and Industrial Relations Referral Committee from July 1997 till July 1998. Appointed Vice Minister for Tourism in the Skate government from December 1997 till July 1999. Joined the United Party in August 1999. Listed with Advance Papua New Guinea Party in December 1999, till merging of PDM with APP on 29/4/01. Member of the Constitutional Development Commission from August 1999 till October 2001 and National Parliament Committee from November 1999 till October 2001. Appointed Public Accounts Committee-Chair in December 2000 till October 2001. Commissioned Minister for Housing on the 21/10/2001.
Biography
Primary Education: Completed his Primary Education at Tapen Community School
Secondary Education: Completed his Secondary Education at Madang and Karkar High School (1981)
Tertiary Education: Completed Tertiary Education from Goroka Teacher's College (1984)

Achievements: Obtained a Diploma in Secondary Teaching from Goroka Teacher's College in 1984
Last Occupation Prior to Elections: Teacher at Bumayong Lutheran, Siassi Lutheran and Menyamya High School in the Morobe Province between 1985-1987
Contact Details
Parliament Office
C/-National Parliament, PO Parliament House, WAIGANI, NCD 131, Papua New Guinea

Ph: +675 3277687
Fax: +675 3277480

Copyright 2020 National Parliament of Papua New Guinea