Parliament will rise till Tuesday 10th August 2021 at 2:00 pm
Hon. Robert Ganim, MP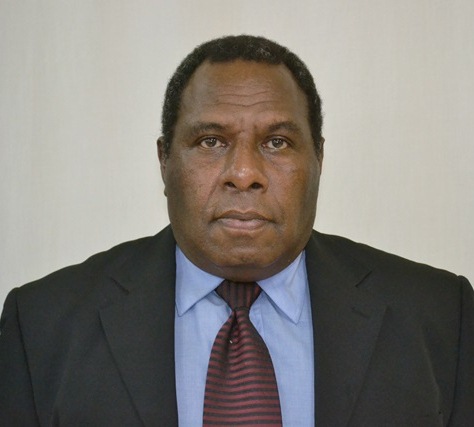 Electorate
Wabag
Party
People's National Congress (P.N.C)
Date of Election
23 July 2012
Votes Received
19,811
Contact Details
Parliament Office
National Parliament P O Parliament House, WAIGANI, N.C.D. Papua New Guinea

Telephone: 3277697/561
Fax: 3277697
Email: robert.ganiml@gmail.com
Electorate Office
Wabag District Services, P O Box 109, Wabag, Enga Province

Telephone: 5471378
Fax: 5471377
Email: ben.sarett@hotmail.com (D/ District Administrator)
Connect with Ganim




Party Website
Parliamentary Services
Current: Member of Parliament for Wabag Open and Chairman of Parliamentary Referral Education Committee (PRC)
Past:
Biography
Religion: Christianity- Roman Catholic
Primary Education: Wabag Primary, Telefomin and Nuku Primary Schools, West Sepik Province
Secondary Education: Tusbab Secondary School, Madang Province
Tertiary Education: Bachelor in Education, University of Papua New Guinea,1993. Diploma in Teaching- Goroka Teachers College,1984. Masters (Pending)

Achievements:
Community Interests:
Last Occupation Prior to Elections: Provincial Education Advisory, Enga Province.
Copyright 2021 National Parliament of Papua New Guinea