Parliament will rise till Tuesday, 25th August at 02:00 pm.
Hon. Anton Yagama, MP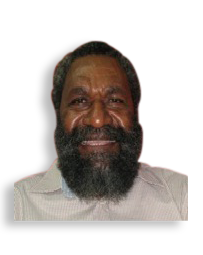 Ministerial Portfolio
Vice Minister Public Enterprise & State Investment
Electorate
Usino-Bundi Open
Party
United Resource (U.R.P)
Date of Election
3 August 2012
Votes Received
8,301
Contact Details
Parliament Office
National Parliament P O Parliament House WAIGANI, N.C.D Papua New Guinea

Telephone: 3277675
Fax: 3277480
Email: antonyagama@gmail.com
Electorate Office
C/-Walium District Office, Usino Bundi, Madang Province

Telephone: 72887470/ 72251593
Fax: NA
Email: antonyagama@gmail.com
Connect with Yagama




Party Website
Parliamentary Services
Current: Member of Parliament for Usino-Bundi Open and Vice Minister Public Enterprises and State Investments
Past: Chairman of Finance Parliamentary Referral Committee, Committee Member of Public Works Permanent Parliamentary Committee, Committee Member of Standing Orders Permanent Parliamentary Committee.
Biography
Religion: Christian- Four Square
Primary Education: Grade 1-6, St Francis of Assisi Primary School, Bundi
Secondary Education: Form 1 to 6, St. Fidelis College, Kap, Madang.
Tertiary Education: Bachelor of Degree in Economics, UPNG, Port Moresby

Achievements: Church Council in the Foursquare church for 20 years (1991-2011). Chairman of Christian Men's Network for 10 years (2000 to 2011) and Chairman of Education Reform Committee in Madang for 1 year in 2008.
Community Interests: Sports- Golf Rugby League Fan of the Bulldogs Team
Last Occupation Prior to Elections: Farmer (Fish Farming)
Copyright 2020 National Parliament of Papua New Guinea