Parliament adjourned to Tuesday, 12th October 2021 at 02:00 p.m.
Hon. Mao Zeming, MP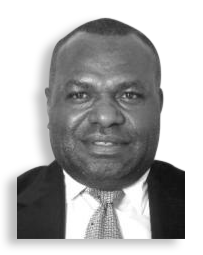 Ministerial Portfolio
Minister for Fisheries & Marine Resource
Electorate
Tewai- Siassi Open
Party
People's National Congress
Date of Election
1 August 2012
Votes Received
5,959
Contact Details
Parliament Office
National Parliament P O Parliament House WAIGANI, N.C.D

Telephone: 3277549
Fax:
Email:
Electorate Office


Telephone:
Fax:
Email:
Connect with Zeming




Party Website
Parliamentary Services
Current: Member of Parliament for Tewae- Siassi Open, Minister for Fisheries & Marine Resource and Deputy Leader of People's National Congress Party
Past: First elected, 5th National Parliament in by-election in July 1995 for Tewai-Siassi Open seat following the death of elder brother, Soling Zeming. Re-elected to 6th National Parliament in 1997 General Elections for same seat. Appointed Minister for Defence after formation of the Skate government from July-December 1997, then Minister for Housing in December 1997 to July 1998. Appointed Minister for Forests in July-October 1998, then Minister for Housing from October 1998 to June 1999. Elected Deputy Leader of People's Democratic Movement in May 1999. Appointed Deputy Prime Minister and Minister for Agriculture and Livestock in December 1999 till November 2000. Acting Minister for Home Affairs in March 2000. Appointed Pensions and Retirement Benefits Committee-Deputy Chairman in December 2000. Re-elected to the 7th National Parliament in the 2002 General Elections for the same seat. Appointed member of Appointments Committee on the 28/8/2002. Dismissed from parliament on recommendation by the Leadership Tribunal on the 28/5/2003.
Biography
Religion: Christian- Lutheran
Primary Education: 1969-1974: Completed grade 6 at Nondogl Community school, Western Highlands Province
Secondary Education: 1975-1978: Grades 7-10, Dregehafen High School, Morobe. 1979-1980: Grade 11-12, Aiyura National High, Eastern Highlands Province
Tertiary Education: 1981: Completed PETT motor mechanic course at Goroka, then 1983-1985 enrolled as a officer cadet at the Defence Academy, Lae

Achievements:
Community Interests:
Last Occupation Prior to Elections:
Copyright 2021 National Parliament of Papua New Guinea