Parliament will rise till Tuesday, 25th August at 02:00 pm.
Hon. Solan Mirisim, MP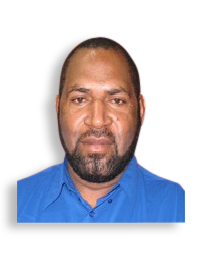 Electorate
Telefomin Open
Party
People's National Congress (P.N.C)
Date of Election
20 July 2012
Votes Received
7,644
Contact Details
Parliament Office
National Parliament P O Parliament House WAIGANI, N.C.D Papua New Guinea

Telephone: 3277692
Fax: 3277629
Email: solanmirisim@yahoo.com
Electorate Office
Telefomin District, P O Box 60, Telefomin, Sandaun

Telephone: 2768500/8505/73638550
Fax:
Email: solanmirisim@yahoo.com
Connect with Mirisim




Party Website
Parliamentary Services
Current: Member of Parliament for Telefomin Open, Chairman of Constitutional Laws, Acts and Subordinate Legislation, Chairman of Administrative Services Referral Committee, Deputy Chairman of Lands & Environment Referral Committee, member of Appointments Permanent Committee, member of Pensions & Retirements Benefits Permanent Committee, member of Public Works Committee.
Past:
Biography
Religion: Christianity- Baptist
Primary Education: Telefomin Primary School
Secondary Education: Telefomin High School
Tertiary Education: Lae Business College

Achievements: Achieved impact projects to Telefomin Open Electorate Converted Community Schools into Primary Schools
Community Interests: Alleviate Poverty and change peoples lives through tangible developments
Last Occupation Prior to Elections: Self Employed
Copyright 2020 National Parliament of Papua New Guinea