Parliament will rise till Tuesday 10th August 2021 at 2:00 pm
Hon. Ano Pala, MP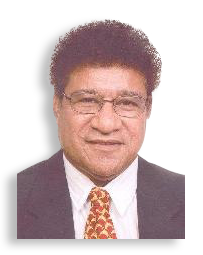 Ministerial Portfolio
Minister for Justice and Attorney General
Electorate
Rigo District
Party
People's National Congress (P.N.C)
Date of Election
21 July 2012
Votes Received
8153
Contact Details
Parliament Office
National Parliament P O Box Parliament House WAIGANI, N.C.D Papua New Guinea

Telephone: 327 7685
Fax:
Email:
Electorate Office


Telephone:
Fax:
Email:
Connect with Pala




Party Website
Parliamentary Services
Current: Member of Rigo Electorate and Minister for Justice and Attorney General
Past: First Elected to the 8th National Parliament for the Rigo Open electorate in the 2007 General Elections as an National Alliance Party candidate. Served as Parliamentary Secretary for Lands and Mining on the 29/08/2007 till 6/05/2010. Appointed Minister for Justice and Attorney General on 6/5/2010 then Minister for Agriculture and Livestock from 9/12/2010 till 2/8/2011. Appointed Minister for Foreign Affairs and Immigration on the 5/8/2011 in the O'neill-Namah cabinet.
Biography
Religion:
Primary Education:
Secondary Education:
Tertiary Education:

Achievements: Lawyer by Profession Clark of the Parliament
Community Interests:
Last Occupation Prior to Elections: Clerk of the National Parliament (1997-2007)
Copyright 2021 National Parliament of Papua New Guinea