Parliament adjourned to Tuesday, 12th October 2021 at 02:00 p.m.
Hon. John Simon, MP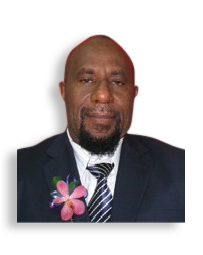 Ministerial Portfolio
Deputy Speaker
Electorate
Maprik Open
Party
National Alliance
Date of Election
15 July 2012
Votes Received
13637
Contact Details
Parliament Office
National Parliament P O Parliament House WAIGANI, N.C.D. Papua New Guinea

Telephone: 3277384/385
Fax: 3277480
Email: Nil
Electorate Office


Telephone: 3277276
Fax: Nil
Email:
Connect with Simon




Party Website
Parliamentary Services
Current: Member of Parliament for Maprik Open Deputy Speaker of Parliament Chairman of Parliamentary Referral Foreign Affairs and Defence Committee, Deputy Chairman of Permanent Parliamentary Constitutional Laws and Acts and Subordinate Legislation, Private Business and Industrial Relations Committees.
Past:
Biography
Religion: Christian- Penticostal
Primary Education:
Secondary Education:
Tertiary Education: 1987: Accounting and Business Studies, Lae University of Technology (UOT)1989: Banks and Banking Studies

Achievements: Certificate in Banks and Business Studies, Bankers College. Sincere Business Man. Member for his lovely electorate, Maprik Open
Community Interests: Assisting others especially his Local tribes and surrounding tribes. Also to protect his people's society and culture where they leave in.
Last Occupation Prior to Elections: Business Man
Copyright 2021 National Parliament of Papua New Guinea