Parliament adjourned to Tuesday, 12th October 2021 at 02:00 p.m.
Hon. Ronny Knight, MP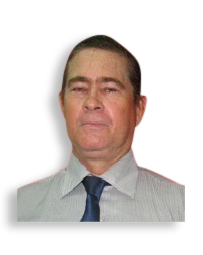 Ministerial Portfolio
Vice Minister Trade, Commerce and Industry
Electorate
Manus Open
Party
New Generation (N.G.)
Date of Election
10 July 2012
Votes Received
7,308
Contact Details
Parliament Office
National Parliament P O Parliament House WAIGANI, N.C.D Papua New Guinea

Telephone: 3277678/606
Fax: 3277480
Email: ronknight65@gmail.com
Electorate Office
P O Box 37, Lorengau, Manus

Telephone: 9709447
Fax: 9709497
Email:
Connect with Knight




Party Website
Parliamentary Services
Current: Member of Manus Open and Vice Minister for Trade, Commerce & Industry.
Past:
Biography
Religion: Christianity- Roman Catholic
Primary Education: Lorengau Primary School, 1972-1978
Secondary Education: Manus Provincial High, Manus Province, 1981
Tertiary Education: Commercial diving programs including non-destructive testing, underwater welding/cutting/explosive, Texas, 1983-87

Achievements:
Community Interests:
Last Occupation Prior to Elections: Business Man
Copyright 2021 National Parliament of Papua New Guinea