Parliament adjourned to Tuesday, 12th October 2021 at 02:00 p.m.
Hon. Mark Maipakai, MP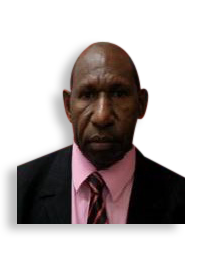 Ministerial Portfolio
Deputy Opposition
Electorate
Kikori Open
Party
Triumph Heritage Empowerment (T.H.E)
Date of Election
25 July 2012
Votes Received
4,754
Contact Details
Parliament Office
National Parliament P O Parliament House WAIGANI, N.C.D Papua New Guinea

Telephone: 3277532
Fax:
Email:
Electorate Office


Telephone:
Fax:
Email:
Connect with Maipakai




Party Website
Parliamentary Services
Current: Member of Parliament for Kikori Electorate
Past: First elected in to the 7th National Parliament in the 2002 General Elections for the Kikori Open seat as a People's Progress Party candidate. Appointed Minister for Justice on the 11/8/2002 following the formation of the Somare/Marat government till 3/4/2006, then appointed Minister for Housing. Appointed Minister for Higher Education, Research and Technology in July 2006, then Minister for Internal Security on the 19/1/2007. Elected Deputy Leader of People's Progress Party on the 18/12/2003. Endorsed as National Alliance Party candidate for the Kikori Open seat in the 2007 General Elections. Re-elected to the 8th National Parliament in the 2007 General Elections for the same seat as an National Alliance Party candidate. Appointment as Minister for Labour and Industrial Relations in the Somare-Temu cabinet on the 29/8/2007, then Minister for Internal Security in July 2010 till 2/8/2011. Appointed Minister for Inter Government Relations and District Development on the 5/8/2011 in the O'Neill-Namah cabinet.
Biography
Religion: Christian- United Church
Primary Education:
Secondary Education: Educated to grade 12 at Aiyura National High School in 1977
Tertiary Education: Diploma in Commerce from UPNG in 1999

Achievements:
Community Interests:
Last Occupation Prior to Elections: Managing Director and Chairman of Gopera Investment Ltd (1992-2002)
Copyright 2021 National Parliament of Papua New Guinea