Parliament will rise till Tuesday, 25th August at 02:00 pm.
Hon. Richard Mendani, MP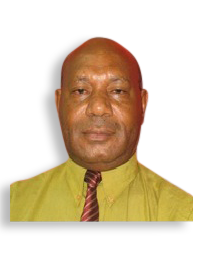 Electorate
Kerema Open
Party
United Resource (URP)
Date of Election
24 July 2012
Votes Received

Contact Details
Parliament Office
National Parliament P O Parliament House WAIGANI, N.C.D Papua New Guinea

Telephone: 3277703/701
Fax: 3277480
Email: richardmendanimp@gmail.com
Electorate Office
Malalaua Head Quaters

Telephone:
Fax:
Email:
Connect with Mendani




Party Website
Parliamentary Services
Current: Member for Kerema Open Member of Permanent Parliamentary Economic Affairs, Member of Permanent Parliamentary Private Business and Member of Permanent Parliamentary Public Accounts Committee.
Past:
Biography
Religion: Christian
Primary Education: 1975-1980: Grade 1-6, Kanabea Primary School
Secondary Education: 1981-1985: Grade 7-10, Kerema High School, Gulf Province1988-1990: Grade 11-12, Sogeri National High School, Central Province
Tertiary Education: 1988-1990: Study Economic, University of Papua New Guinea (UPNG)1992 (6 Months): Study of Economic Policy, National Research Institute ( NRI)

Achievements: Bachelor of Economics, U.P.N.G (1991), Port Moresby Diploma in Economic Policy, N.R.I (1992), Port Moresby Business Man
Community Interests: Empowering Human Resource
Last Occupation Prior to Elections: Business Man, managed my Consultancy Firm
Copyright 2020 National Parliament of Papua New Guinea