Parliament adjourned to Tuesday, 12th October 2021 at 02:00 p.m.
Hon. James Yapa Lagea, MP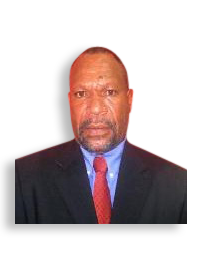 Ministerial Portfolio
Vice Minister Health and HIV/AIDS
Electorate
Kagua Erave Open
Party
Independent (I)
Date of Election
18 July 2012
Votes Received
19,043
Contact Details
Parliament Office
National Parliament P O Parliament House WAIGANI, N.C.D Papua New Guinea

Telephone: 3277639/70767047
Fax: 3277480
Email: Nil
Electorate Office


Telephone: 3277639/70767074
Fax: 3277480
Email: Nil
Connect with Lagea




Party Website
Parliamentary Services
Current: Member of Parliament for Kagua-Erave Electorate and Vice Minister for Health & HIV/AIDS
Past: First Elected to the 8th National Parliament for the Kagua-Erave Open Electorate in the 2007 General Elections as a Papua New Guinea Country Party candidate, then moved to the United Resources Party. Appointed Citizenship Committee-Chair, Parliamentary Referral Committee on Lands and Environment-Chair and member of Parliamentary Referral Committee on Health and Family Welfare on 18/09/2007.
Biography
Religion: Christianity-Lutheran
Primary Education: Kagua Primary School 1973
Secondary Education: Mendi High School 1974-1977, Keravat National High School 1978-1979
Tertiary Education: Social Development, Insitute of Public Administration 1980-1982

Achievements: Diploma in Social Development
Community Interests: Advisor- Community Development. Southern Highlands and Provincial Administration
Last Occupation Prior to Elections:
Copyright 2021 National Parliament of Papua New Guinea