Parliament rise till Tuesday, 10th November 2020 at 2:00 pm
Hon. Bire Kimisopa, MP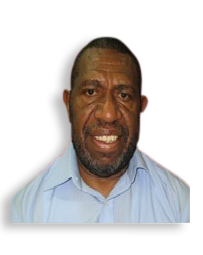 Electorate
Goroka Open
Party
New Generation (N,G.P)
Date of Election
30 July 2012
Votes Received
11,825
Contact Details
Parliament Office
National Parliament P O Parliament House WAIGANI, N.C.D Papua New Guinea

Telephone: 3277664
Fax:
Email:
Electorate Office


Telephone:
Fax:
Email:
Connect with Kimisopa




Party Website
Parliamentary Services
Current: Member of Parliament for Goroka Open, Chairman of Public Sector Reform Special Committee and Member of Communications Referral Committee
Past: First elected in to the 7th National Parliament in the 2002 General Elections for the Goroka Open seat as a Pangu Candidate. Appointed Plans and Estimates Committee on the 27/8/2002. Commissioned Minister for Internal Security in the Somare-Marat cabinet on the 2/8/2003 till the 3/4/2006, then named Minister for Justice.
Biography
Religion: Christian- Seventh Day Adventist (SDA)
Primary Education:
Secondary Education:
Tertiary Education: Degree in Bachelor of Accounting, Lae University of Technology, Bachelor of Financial Administration University of New England

Achievements:
Community Interests:
Last Occupation Prior to Elections:
Copyright 2020 National Parliament of Papua New Guinea