Parliament adjourned to Tuesday, 12th October 2021 at 02:00 p.m.
Hon. Theodore Zurenouc, MP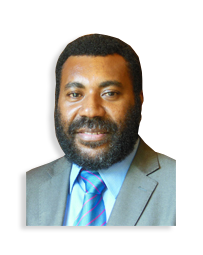 Ministerial Portfolio
Speaker
Electorate
Finschhafen
Party
People's Progress (P.P.)
Date of Election
19 July 2012
Votes Received
9,738
Contact Details
Parliament Office
National Parliament P O Parliament House, WAIGANI, N.C.D, Papua New Guinea

Telephone: 33277411/376
Fax: 3277398
Email: theozurenuoc@hotmail.com
Electorate Office
P O Box 14, FINSCHHAFEN, Lae Morobe

Telephone: 70306423/70306428
Fax:
Email: finschhafen.electorate@gmail.com
Connect with Zurenouc




Party Website
Parliamentary Services
Current: Member of Parliament for Finschhafen Open, Speake of the National Parliament,Chairman of Broadcasting of Parliamentary Proceedings Committee, Chariman of Legislation, Chairman of National Parliament, Chairman of Private Business and Chairman of Standing Orders Permanent Parliamentary Committees
Past: First Elected to the 8th National Parliament for the Finschhafen Open Electorate in the 2007 General Elections as an Independent candidate, then joined the People's Progress Party ranks. Served briefly as a member of the Parliamentary Referral Committee on Finance before appointed Minister for Education on 5/8/2011 in the O'Neill-Namah Cabinet.Re-elected to the 9th National Parliament for the same seat in the 2012 General Elections as a People's Progress Party candidate. Elected Speaker of Parliament on 3/8/2012.
Biography
Religion: Christian- Evangelical Lutheran Church
Primary Education: Gagidu, Finschhafen, Lae
Secondary Education: Dreghefen, Finschhafen, Lae1982: Sogeri National High School, Central
Tertiary Education: 1983-1986: Accounting and Business Studies, University of Lae Technology, Lae

Achievements:
Community Interests: Founder of Church Ministry, Patron of Fellowship Committee
Last Occupation Prior to Elections: Managed Family Operated Buisness
Copyright 2021 National Parliament of Papua New Guinea