Parliament adjourned to Tuesday, 12th October 2021 at 02:00 p.m.
Hon. Davis Steven, MP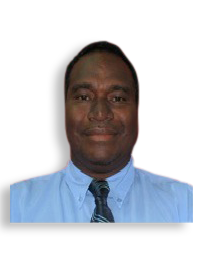 Ministerial Portfolio
Minister for Civil Aviation
Electorate
Esa'ala Open
Party
People's Party (P.P))
Date of Election
21 July 2012
Votes Received
7039
Contact Details
Parliament Office
Parliament House, P O WAIGANI, N.C.D Papua New Gu

Telephone: 32777557/ 3027584
Fax: 327 7558/ 3251789
Email: minister@casapng.gov.pg/ ministersecrcasapng.gov.pg
Electorate Office


Telephone: 2766097
Fax: 2766097
Email:
Connect with Steven




Party Website
Parliamentary Services
Current: Ministry of Civil Aviation & Member of Parliament for Esa'ala Open Electorate
Past: First elected to the 9th National Parliament for the Esa`ala Open seat in the 2012 General Elections as a People`s Party candidate. Appointed Minister for Civil Aviation in the O'Neill-Dion cabinet following the formation of government in August 2012.
Biography
Religion: Christianity. A member of the United Church of Papua New Guinea & Solomon Islands
Primary Education:
Secondary Education: 1986-1987: Sogeri National High School1982-1985: Wesley High School
Tertiary Education: 1992, Legal Training Institute (L.T.I)1988-1991: Law, University of Papua New Guinea (UPNG)

Achievements: 1992: Admission to the bar in Papua New Guinea Supreme Court 2002: Election to the Council of Lawyers Society in Papua New Guinea 2002: Election to the National Parliament
Community Interests: Promoting education and reform programs for disadvantaged youths in rural Papua New Guina
Last Occupation Prior to Elections: Private practitioner in Papua New Guinea Legal System
Copyright 2021 National Parliament of Papua New Guinea