Parliament rise till Tuesday, 10th November 2020 at 2:00 pm
Hon. Jim Miringtoro, MP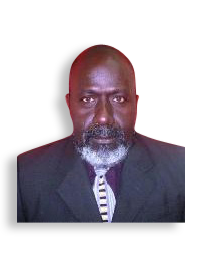 Ministerial Portfolio
Minister Communications and Information Technology
Electorate
Central Bougainville Open
Party
People's National Congress (P.N.C)
Date of Election
18 July 2012
Votes Received
4,205
Contact Details
Parliament Office
National Parliament P O Parliament House WAIGANI, N.C.D Papua New Guinea

Telephone: 3277511/3253819/70905616
Fax: 3257615
Email: miringjim@gmail.com
Electorate Office
Arawa Central Bougainville

Telephone: 70190871
Fax:
Email:
Connect with Miringtoro




Party Website
Parliamentary Services
Current: Member of Parliament for Central Bougainville Open and Minister for Communication & Information Technology
Past: First Elected to the 8th National Parliament as for the Central Bougainville Open Electorate in the 2007 General Elections as an People's Democratic Movement Party candidate. Appointed Legislation Committee-Deputy Chair and Parliamentary Referral Committee on Industry and Industrial Relations-Chair on the 18/09/2007.Parliamentary Referral Committee on Justice. Appointed Minister for Communication and Information technology on the 5/8/2011 in the O'Neill-Namah cabinet.
Biography
Religion: Christianity- Seventh Day Adventist (SDA)
Primary Education: Rumba Seventh Day Adventist Primary School
Secondary Education: Kambubu Seventh Day Adventist High School
Tertiary Education: Bachelor of Science in Food Technology

Achievements: Assisted in bringing Bougainville Crisis to end Winning the 2012 General Election
Community Interests: Working with leaders to improve living standards in Central Bougainville
Last Occupation Prior to Elections: Teacher in High School and Secondary School, Bougainville
Copyright 2020 National Parliament of Papua New Guinea