Date Posted: July 09 2018
- Wesh State of Emergency - Download PDF
--
The PNG National Parliament has adopted the report and its recommendation on the 13th of April 2018 by the Permanent Parliamentary Committee on Emergency to extend for another two months, the State of Emergency in the earthquake stricken provinces of Hela, Western, Southern Highlands, West Sepik and Enga.
It also adopted a recommendation by the Committee that the Gulf province especially the areas along the Kikori River be covered by the State of Emergency.
These were among 10 recommendations put to the Parliament on Thursday April 12 when it met to consider the Emergency Report.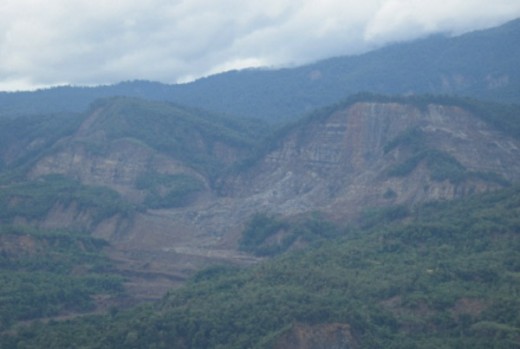 caption: Scared mountain faces as a result of the Earthquake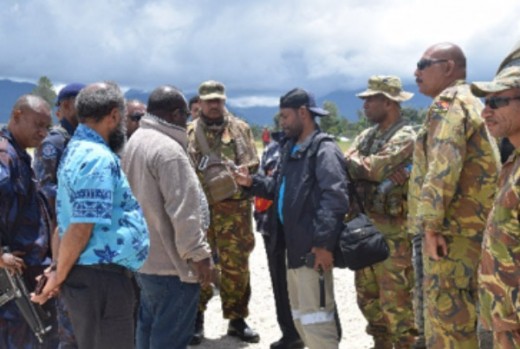 caption:Members of the Parliamentary Committee with security personnel in Magarima.
The Parliamentary Committee had taken two weeks to conduct its own investigations following the National Government's announcement of the State of Emergency as a direct response to the February 26th 7.5 magnitude earthquake. Hela, Southern Highlands, Enga felt the brunt of the Earthquake with damage to buildings and infrastructure. More than 150 people were killed with 1200 injured. The three worst affected districts are Komo-Magarima, Nipa-Kutubu and Mendi. With the extension of the State of Emergency adopted by Parliament, the Committee will conduct another inquiry to ensure if its recommendations have been implemented and decide whether to continue or lift the State of Emergency.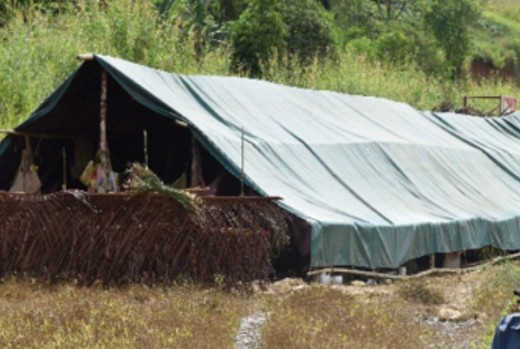 caption:care centre in Pimaga near Lake Kutubu

caption:Tagali River- the headwaters of Kikori River was littered with debris and silt affecting people in the Gulf province.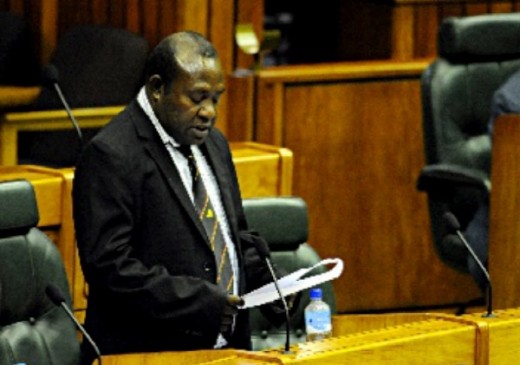 caption: Hon. Kobby Bomareo, MP, Chairman of the Parliamentary, Emergency Committee, Dr Kobby Bomareo
--
STATEMENT BY THE CHAIRMAN OF THE PERMANENT
PARLIAMENTARY COMMITTEE ON EMERGENCY
12th April, 2018
« Back to News